Achillea Set
Per papà
Cuvée 'More Brut
Cuvée 'More Pas Dosé
Our Wines
Per papà
A symphony of tangy and hearty, the see-through rubin color anticipating accents 
of red fruits and leather in the scent. The palate discovers the complex nuances of balsamic and a reminiscence of wood, a marriage of elements that embody the qualities of Nebbiolo and of the Oltrepò Pavese terroir.
Cuvée 'More Brut
The limestone-clay soil of our hills provides a treasure of minerals and nutrients to our Pinot Noir and Pinot Meunier vineyards, granting the resulting wines bold flavours and a muscular structure.
The first and prime selection drawn from the harvest is funneled in the Cuvée 'More bottles, as Brut, Pas Dosé or both depending on each year's qualities.
Fullness and freshness conquer the palate, with sparks of tangy berries, sweet green apple and tart plum.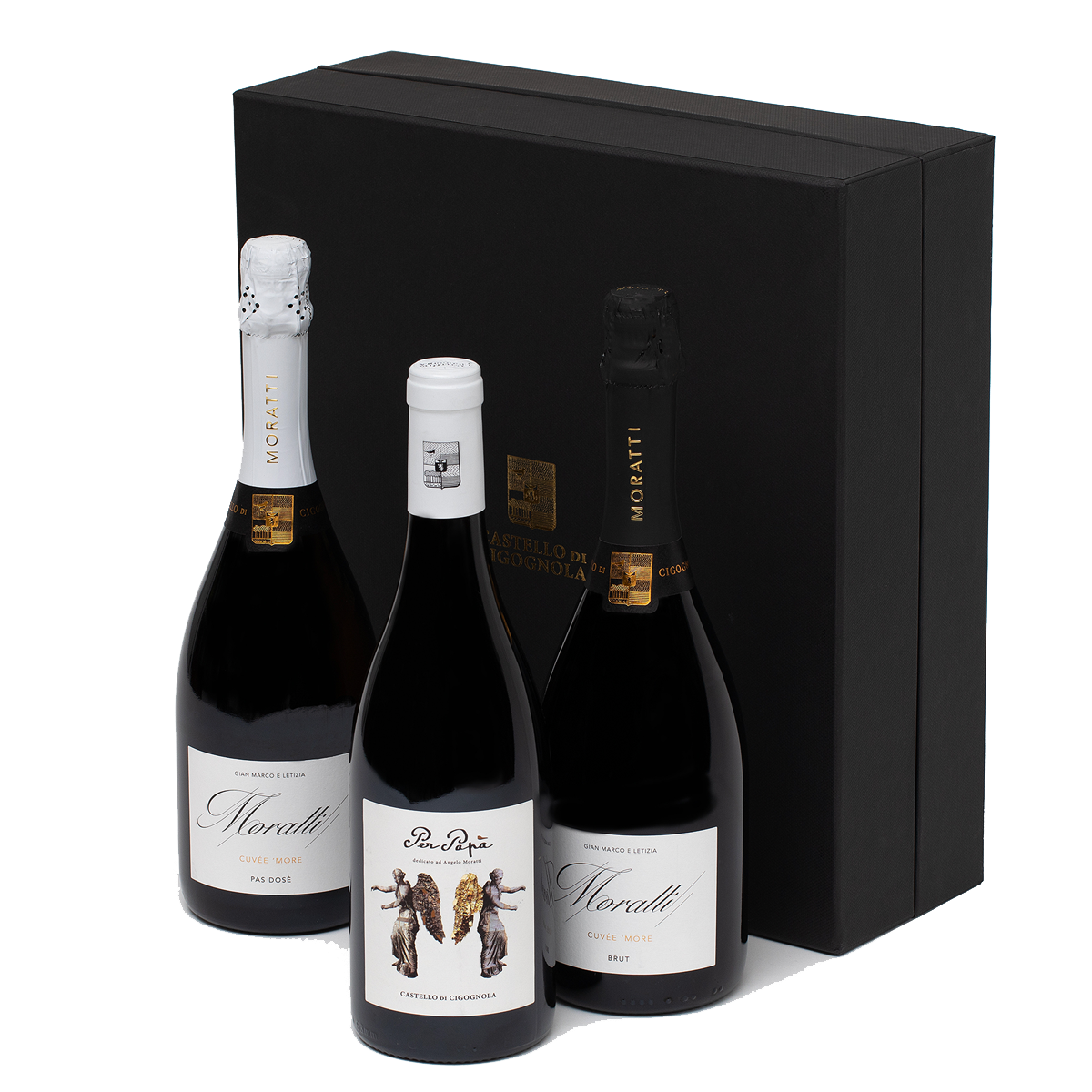 Our Wines